©
Hello fellow hunters, and welcome to
Full Strut!
This page is my own personal effort to provide Turkey Hunters with as much information on the Sport as I can gather, it is in no way connected with any Organization, nor is it an "Official" Page of the "National Wild Turkey Federation".
Any information posted here is the only information I have. If you do not find the Info. you are looking for, you might try your local Dept. of Natural Resources or Wildlife office.
---

Check out the Full Strut Chatroom on PalTalkô

Just for us Turkey Hunters!
Download PalTalkô NOW!
and the Full Strut Message Boards




Just for us Turkey Hunters!

Or try the Full Strut Live Chatroom

OR

---
Now, for all you Boss Toms, Dominant Hens, and Little Jakes & Jennies out there, this page is a place for hunters ( Not just Turkey Hunters ) to go when they need a place to find information or links to hunting seasons and fees in various states as well as regulations, tips and so forth.
It will also serve as a place to just read a story or two about one of my hunts or one of my friends hunts or even one of YOUR hunts, and see some nice pictures of our hunt.


Before coming to hunt in the Baltimore MD. area you might want to check the local up-to-date weather first.
Current Forecasts
Current Baltimore/Washington Area Weather.


Current Hagerstown Area Weather



Current

Radar
D.C.
Pittsburgh Pa.



---
Click the Dog House to enter Ken's World!!!


That's right. I found Greg's dumb ass Turkey,
(even though it looks more like the freakin' NBC Peacock)
---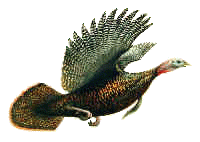 The National Wild Turkey Federation
---
A picture of my Brother-In-Law and his Spring "Jake". This was not his first bird though, that would be the one he got when I took him to Dan's Mountain WMA. It was his first time hunting "Gobblers" and he made short work of it, getting a "Tom" in just an hour or so.

I am a former Certified Hunter Safety and Outdoor Education Instructor and Range Officer for the



Maryland Department of Natural Resources,
and a member of the


National Wild Turkey Federation
My thoughts on the World Wide Web
"Jane...stop this crazy thing!!! "

©1995-2012 Full Strut
URL-http://www.fullstrut.com

This page was created on or about 11/01/95 and last updated on 12/29/2012